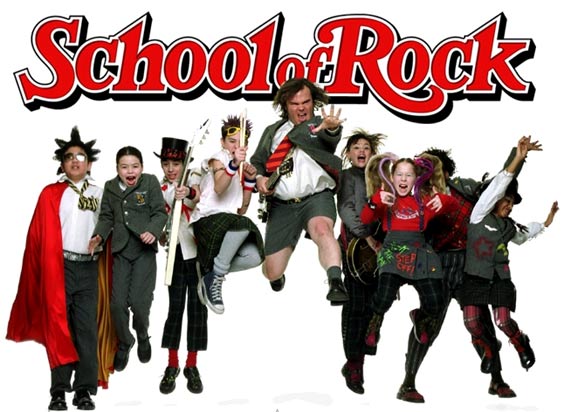 Ocarina listen: It's a Long Way to the Top – AC/DC
Ocarina celebrates the back to school by listening to the soundtrack of the legendary musical School of Rock! For the occasion, we choose the AC DC's version of It's a Long Way to the Top, which Jack Black and the group 'School of Rock', formed by his students, sing at the end of the movie.
Directed by Richard Linklater in 2003, School of Rock was written by Mike White specifically for Jack Black, as the protagonist Dewey Finnche, the reckless and plump guitarist. Expelled from his group No vacancy, Dewey obtains the role of teacher with cunning and just for a living, but unexpectedly he will be a real eye-opener for his students, accustomed to classic and boring lessons. He will not only teach them the history of rock, but he will push them to found their own groups, to perform and to compete, overcoming obstacles and doubts put forward by parents and educators not convinced of the effectiveness of the rock as a teaching subject.
Craig Wedren's soundtrack is a celebration and tribute to the many rock hits of bands like The Who, The Clash, AC / DC and Led Zeppelin.
The original version of It's a Long Way to the Top (If You Wanna Rock 'n' Roll) was released by Australian band AC / DC. In 1975, the song was the first track on the T.N.T. and of the international version of High Voltage.
Here below is the final scene of the film with the performance of Jack Black with  the students' group