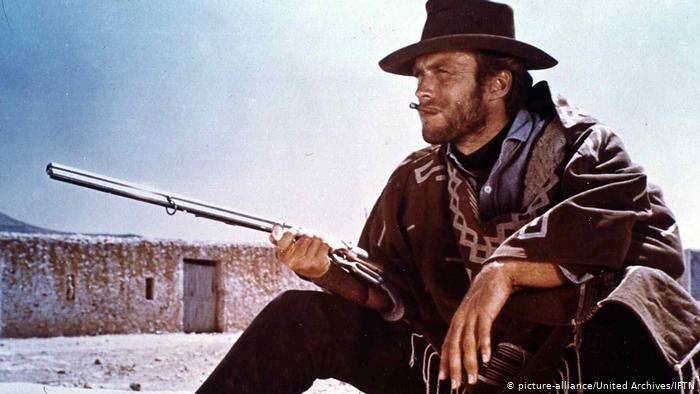 Today Ocarina listens: Ennio Morricone
by admin
/
on July 28, 2020
/
in Blog
This month the great musician and composer Ennio Morricone passed away. His name will forever be inscribed in the history of music and cinema for his soundtracks: the most beautiful of Italian and world cinema.
Ocarina wants to pay homage to him by listening to For a Fistful of Dollars, the main track of the soundtrack of the homonymous film, directed by Sergio Leone with whom Morricone has had a long-standing friendship and working relationship.
Despite hundreds of scores (more than 500 melodies) that have made history, it is undoubtedly the partnership with Leone that acts as an acronym for Morricone's cinema. The two have met  fir the first time on school desks, in elementary school, and then in 1964 the Director asked him to collaborate on For a Fistful of Dollars, the first film, together with For a few more dollars (1965) and The good, the ugly, the villain (1966), of the so-called Dollar trilogy, directed by Sergio Leone and played by Clint Eastwood. Despite being forced to work without orchestra and with little money, Morricone will arrange a real masterpiece by transforming a whistle, a trumpet and a shot into a soundtrack that will be described as the most "formidable synthesis of the Western era". Thus the song For a Fistful of Dollars was born, featuring a famous trumpet solo, played by the italian Michele Lacerenza and also published on 45 rpm. Also, from the same soundtrack, the whistled piece, performed by the maestro Alessandro Alessandroni, will also become famous.
Since 1946 Morricone has also written a hundred classic pieces. Pop music is not missing either, just remember the success of Se Telefonando by Mina (music by Morricone, text by Maurizio Costanzo). Few composers also enjoy the esteem that Morricone has among rock lovers, despite never having written rock music. A music – that deserved many Oscar – that everyone likes, which he himself has defined as simple, folk, easy to listen to even for the little ones.
Here
you can buy the song
Below is the video of the live at the Arena di Verona