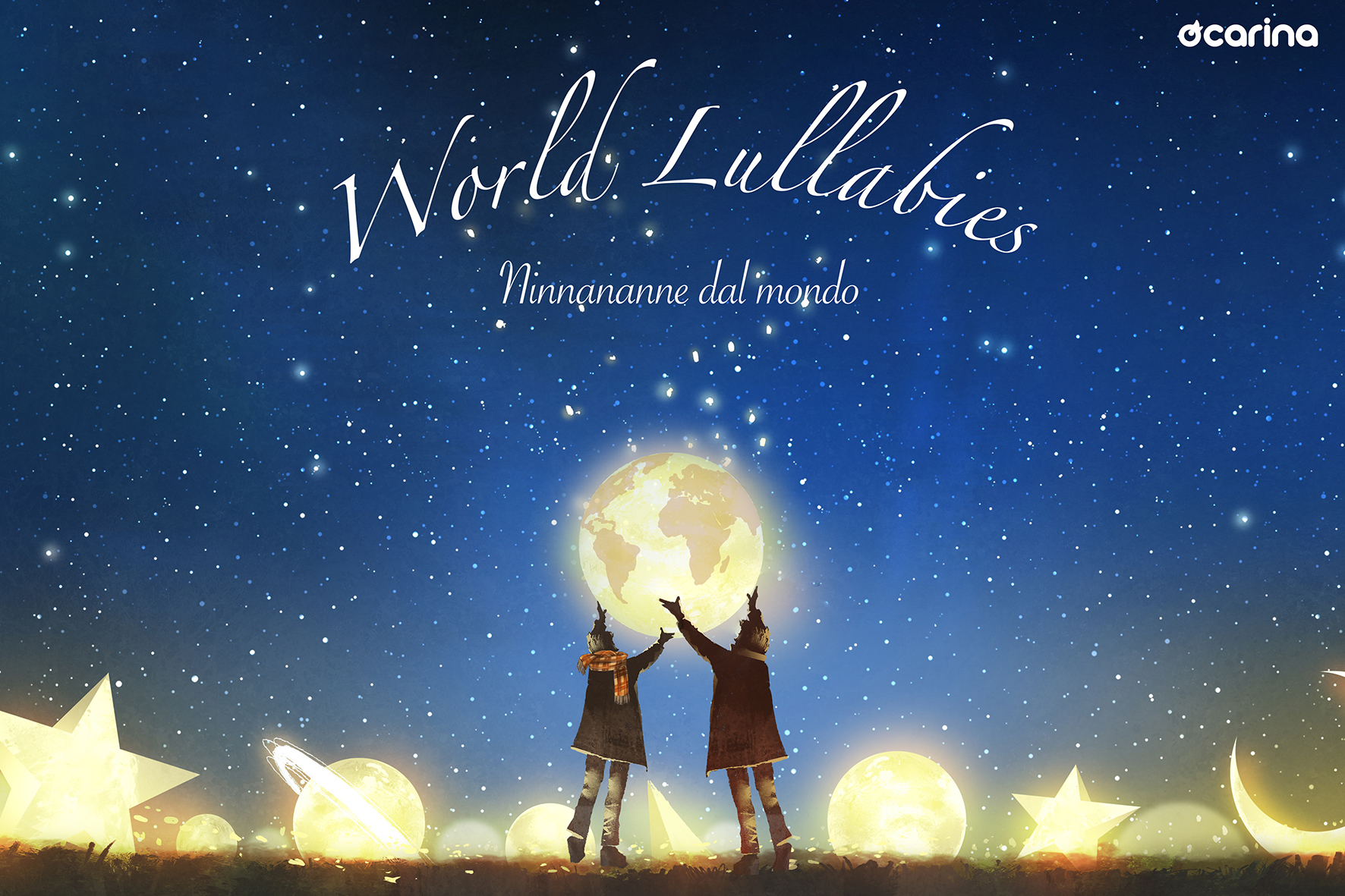 World Lullabies – Ninna nanne dal mondo. The new OcarinaSound audio project
For Christmas 2020, Ocarina presents the playlist World Lullabies – Lullabies of the World, a new OcarinaSound audio project which aims to stimulate children to explore and become familiar with different cultures, through gentle 'lullabies of peace' sung around the world. We start from the European tradition to reach the Middle East with lullabies in Hebrew and Arabic.
The playlist contains 6 lullabies from 6 different countries: Italy, France, England, Spain, Israel and Palestine. The World Lullabies production saw the participation of 5 singers and 3 musicians engaged in the use of a rich range of instruments; from piano, xylophone and guitar to oud, ukulele and sitar to name a few.
The project sees the collaboration of the Maternity of the Saint Joseph Hospital of Jerusalem (known locally as the 'French Hospital'), where both Muslim and Jewish women go to give birth. And precisely to this very particular structure, a place where harmony and tolerance reign between different cultures and religions, Ocarina has donated some players which will be offered to new parents to make their children listen to lullabies and many more other pieces dedicated to relaxation and sleep.
World Lullabies project starts from the assumption that the 'lullaby' is an instrument of peace, of sharing: all children, wherever they are born and whatever language they speak, share the universal language of poetry through music. Everything is now codified, homologated, but lullabies are part of all civilizations, crossing the borders of time and nations.
Recent is the discovery of a lullaby from 2,500 years ago, the text of which is engraved on a digital board that was recovered 160 kilometers from Baghdad. One of the earliest examples of a lullaby sung most likely by a nanny (although often sweet songs were also sung directly by one of the parents and sometimes by both together). The words used are poetic and wish the little one the same "sleep of a tired gazelle", asking him to doze off like "the shepherd in the middle of his watch". Examples from nature or rural life that help the little ones to relax and find a peaceful sleep.
As the years go by, customs and traditions change, but it seems that lullabies and parents' desire to rock their children remain stable with their love.