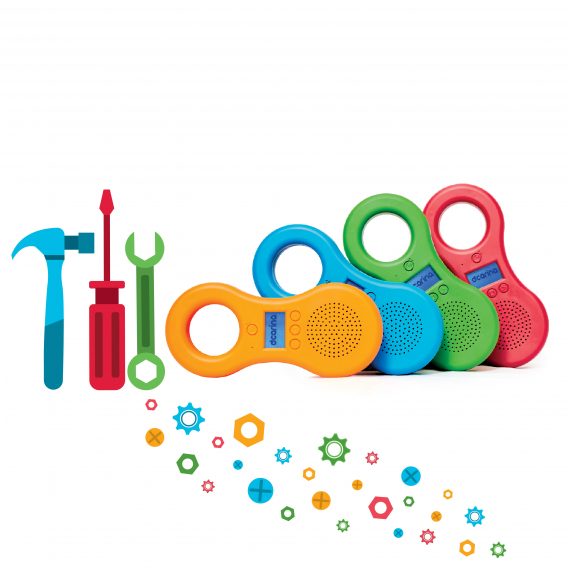 Check-up Ocarina
Check-up Ocarina is the brand new maintenance package designed for all still functioning Ocarina that have passed the guarantee period that allows to prolong the correct functioning of Ocarina.
Lithium batteries have a limited life, about 500 charging cycles if correctly performed, and in any case a loss of performance over time or for long periods of inactivity. The electronic board is also subject to deterioration as it is possible that the slow deposit of impurities and oxide on its surface could compromise the functioning of its components.
The Check-up package includes the following specific interventions:
– replacement of the lithium battery with a 6-month warranty coverage
– card cleaning
– card and cable tests
– internal memory formatting (if necessary)
– system update (if necessary)
– the cost of Check-up includes the return shipment to addresses into continental EU territory (the shipment to Ocarina's technical assistance is always paid by the customer)
NB. The package is valid only for working Ocarina no longer under warranty
After purchasing the package, please follow the procedure here below (just 2 steps):
1 – register your Ocarina on Ocarina Mia and open a support ticket indicating the order number of the Check-up package purchased
2 – send your Ocarina within 3 months from the purchase of the package according to the indications that will be sent in response to the ticket
* – in addition to the scheduled intervetions, it will be possible to request additional services, for example replacing the rubber body or a new cable. Any extra intervention need to be confirmed after a specific extra cost quotation.
Procedure:
You can send Ocarina to:
Sindbad srl
via Giano della Bella 23
50124 Florence – Italy
Please insert Ocarina in its original packaging together with the cable and a note with the Check Up number…
Notes:
For shipments from France we recommend to use Colissimo – shipping service.
For shipments from Switzerland we recommend to use the standard Postal service indicating the commercial value of 1 euro (for customs).
Thank you.
Kind regards,